Cebicherias in Latin America
The best cooking selection specialty fished and seafood.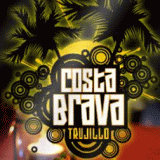 The best cooking selection specialty fished and seafood.
Specialized in fish and shellfish.
Seafood restaurants in América Latina
Open since 1980, vivian restaurant offers visitors the port of San Juan del Sur a select menu of seafood cuisine in the best taste and...
Restaurants in América Latina
Typical Colombian restaurant with excellent seasoning, Quindio décor and served by our beautiful chapoleras. ...
Micro family business dedicated to providing services to national food supply of the mountains and the coast and soda fountain. Office Hours from 08:00 hours to 15:00 hours. personal attention by their owners.
Typical, dishes of marinated raw fish and exquisite sweated plate preparation to the Monsefuano style.
Specialist pussies, seafood
South American restaurants in América Latina
Rivera country restaurant via the best dishes from area nustra stew, fish dishes ala carte select and enjoy a family atmosphere for a good rest...
D`Resak cevicheria opens it's doors to everybody who like the best in seafood.
In seafood, we offer three lovely words: tasty, nice and inexpensive.
Specialty in fish and seafood and plates to the letter and in the afternoons the lonchecitos with its anticuchos and calientitos in its variety and also can enjoy his karaoke.
Pubs in América Latina
Bar and restaurant ...
Taverns in América Latina
Only restaurant in the country of steaming, which uses no oil, butter or fat, either domestic gas use, ie without any flame, without smoke or soot, also prepares the eyes of the customer in 5 minutes.
Sale of chicken grilled seafood. Regional food. With 4 years experience in the region.
Nuestras Páginas Amarillas en Español
Les invitamos visitar también: