Coffee shops in Latin America
Our mission is simple: best serve delicious pizzas and the best customer care.
Our mission is simple:
Best serve delicious pizzas and the best customer care.
The coffee house is located in the best area of ??Barranquilla is a casual dining place, specializing in sandwiches, wraps and gourmet burgers, European-style has a terrace where you can enjoy a delicious coffee or smoothie of your choice and a spectacular dessert , we are waiting.
Restaurants in América Latina
Tearoom, yet type of food of our Bolivian East, cu?apes, majadito, stuffed gut, coffee, tea, refreshments cambas, etc...
Hamburger restaurants in América Latina
Is a company dedicated to realization breakfast special surprises and birthdays, anniversaries and special occasions more....
It is an attractive, pleasant, welcoming place that provides food service, drinks and entertainment national tourism and abroad, with the highest value that rescues the cultural richness of the area, and generates benefits for its workers and community.
We offer all kinds of fried pastry products buñulos lacrteos the best quality and pandequeso and cakes for all occasions.
Coffee snack bar we offered: - National and international Drinks to the taste of the client. - Delicious koctails. - Good m?sica, TV cable. - Table Games. - Benefit of ours macerated facts of casa.?-Delight its palate with piqueos ours riqu?simo.
Bars and pubs in América Latina
Roy is located on the corner of Fitz Roy and Av. Cordoba. With a warm and intimate atmosphere, is an ideal place for pre or...
Pizza restaurants in América Latina
It is a company dedicated to the commercialization and sale of prepared pizzas, as well as the consumptions of quality for its elaboration. this located...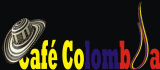 Rest. BAR of Colombian typical food. Music and dances a corner of Colombia in Peru.
Café with wi-fi service, waffles, Belgian, coffee, gelato, salads, sandwiches, bread gpurmet and more.
Guía de trabajo y empleos en América Latina - GuiaTrabajo.com
http://www.guiatrabajo.com
Encuentra trabajo o personal en América Latina. Anuncios gratuitos con curriculum.
Tourist center of lodging skillful and trips.
A safe and reliable place.
We have the widest variety of preparations and coffee beans in the city of Osorno.
We have German homemade pastries, sandwiches on homemade bread homemade.
Nuestras Páginas Amarillas en Español
Les invitamos visitar también: