Countryside restaurants in Latin America
We are a trout fish farm, which hacvemos based food besides smoked trout grilled meats etc.
We are a trout fish farm, which hacvemos based food besides smoked trout grilled meats etc. ceviche.
Recreation center and eco-park
Cocina criolla en los Estados Unidos - AmarillasEstadosUnidos.com
Especialidad en conejo frito, carne frita, churrasco, pechuga, alitas, camarones, mofongo, arroz manposteao y más....
Offers its customers exquisite food worthy as the stick pig, lamb, duck and guinea pig to the pole, local food, and variety of seafood, we have a parking area, arcade, volleyball court, games sapo, for I spend weekends at home with family enjoying our season.
Rivera country restaurant via the best dishes from area nustra stew, fish dishes ala carte select and enjoy a family atmosphere for a good rest hammocks, swimming pool and accommodation for your family looked after by their owners.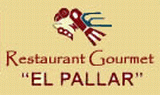 Takes the best of traditional cuisine Ica, continuing the culinary legacy of vital Nazca and Paracas, blending their products with national cuisine, offering visitors food very nutritious, healthy, light and healthy, low in saturated fat and cholesterol.
Seafood restaurants in América Latina
Running in the beach hotel route 66 is a nice restaurant overlooking the sea with 80 people, second level features a bar with 40 seats,...
Restaurants in América Latina
Minirestaurante that offers to its distinguished clientele delicious Broaster chicken, grilled chicken, cheese arepas, mekatos, variety of soft drinks and on Wednesdays and Sundays so...
Fish specialties, seafood, meats and pastas.
Service with Salads, Creole Meals, Fish, Seafood and great variety of desserts, Account with recreational area for children
Guía de trabajo y empleos en América Latina - GuiaTrabajo.com
http://www.guiatrabajo.com
Encuentra trabajo o personal en América Latina. Anuncios gratuitos con curriculum.
Gourmet restaurant specializing in charcoal grill and 100 % beef burgers, where diners enjoy a nice pleasant family, it has lots of games.
Area for activities with terrace, pool, gazebos, kitchen, gas BBQ and charcoal table, domino tables, basket, basketball and more.
Nuestras Páginas Amarillas en Español
Les invitamos visitar también: