Gourmet restaurants in Latin America
Restaurant fusion and international food besides our peruvian food a cosy atmosphere and customized attention beach of parking and permanent monitoring.
Restaurant fusion and international food besides our Peruvian food a cosy atmosphere and customized attention beach of parking and permanent monitoring
Restaurants in América Latina
- Menu Christmas special occasion - Christmas Dinner - Seasoning Zamora, national and international professional chef - Typical dishes of our land - Marisqueria Ecuadorian...
Indolfo resto-bar you can find the traditional warmth of spirit but with young, our home-style cuisine is gourmet with a wide variety of seafood, pastas, meats and desserts you can also find cocktails, fine wines, good music, good times .
Company no branch of alimentation to 14 years and chef-e cozinha com international.

Travel to Italy with your palate,traditional Italian cuisine,the place for wine lovers,vegetarian friendly
South American restaurants in América Latina
Offers its customers exquisite food worthy as the stick pig, lamb, duck and guinea pig to the pole, local food, and variety of seafood, we...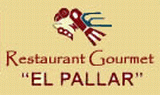 Takes the best of traditional cuisine Ica, continuing the culinary legacy of vital Nazca and Paracas, blending their products with national cuisine, offering visitors food very nutritious, healthy, light and healthy, low in saturated fat and cholesterol.
Restaurant and Discoteka Kaoma is located in the center of the city of San Carlos with a panoramic view of the majestic Lake Nicaragua and the San Juan river, offer typical local dishes and gourmet food, our specialty fish and seafood, we have a disco wide-date and Nicaraguan music. We also have karaoke on Thursdays Fridays and Sundays, Saturday festival.
Enjoy a warm and friendly atmosphere with an extraordinary view of the Plaza de Armas, where you can taste the best dishes on the menu and the best drinks.
Test quality and twist our grills made ??with select cuts of meat, our traditional dishes prepared with Cusco and Andean fusion of flavors and colors of our mountain. You can also
More...
Italian restaurants in América Latina
On sale dedicated company of pizzas of different flavors and sizes...
International cuisine in América Latina
We are a company dedicated to the field of restaurants and the like. ...
We are in the market 25 years so we have enough experience in terms of product quality and timeliness.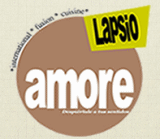 We are the new trend in the tourist town of Baños de Agua Santa, we focus on the international classic cuisine with our touch, the traditional Creole cuisine, the perfect blend to create a Creole traditional international fusion conica the style of the city, and we use organic products and typical city forever. Reserve now!
Nuestras Páginas Amarillas en Español
Les invitamos visitar también: