Pizza restaurants in Latin America
We offer the best grilled chicken pizzas besides rich pastas and grills.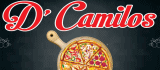 Italian restaurants in América Latina
Don Pomodoro Pizzeria home is new on the market but is ready to satifaser all the taste of our client. ...
We offer the best grilled chicken pizzas besides rich pastas and grills.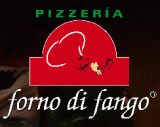 Clay oven pizza, lasagna, cannelloni, pasta, salads, coffee shop.
A cozy place to share with family or friends.
Every Wednesday 2 pizzas for the price of one to two for one family median price accept all promotions of competition.
Restaurants in América Latina
Indolfo resto-bar you can find the traditional warmth of spirit but with young, our home-style cuisine is gourmet with a wide variety of seafood, pastas,...
Fast food in América Latina
We Barquillitas as tasty appetizer for your Christmas party. Fill them with anything you like either chicken, beef , tuna etc . ...

Now Snack - Bohemia is open in the day! From 10am to 2pm and in our regular schedule of 6p.m. to high times of the night. Come to see and enjoy of an pleasant and cosy atmosphere, where you found what you look for, appetizer, drinks when choosing, piqueos, desserts, pizza, lasa?as, juice, sandwich, all this with good music and
More...
"Don Quixote" Pizzas and More, offers delicious and fresh pizzas made with wood oven, no pre cooked or reheated. Exquisite pastries and our events "Pizzas Kids", with children's show, sound equipment, snacks, etc. to celebrate children's birthdays.
San Marco, is the ideal place for irrepeteibles moments with friends and family. The variety of food from which we find the only Tex Mex in Yecla , combined with the exquisite taste of Parrilla Argentina and the preparation of homemade pizzas, make it totally different from the rest .
Coffee shops in América Latina
We offer all kinds of fried pastry products buñulos lacrteos the best quality and pandequeso and cakes for all occasions....
Hamburger restaurants in América Latina
Is a company dedicated to realization breakfast special surprises and birthdays, anniversaries and special occasions more....
It is a company dedicated to the commercialization and sale of prepared pizzas, as well as the consumptions of quality for its elaboration. this located right in the center of the city of cajamarca in his but the modern premises.
Company specialized in selling pizzas and fast food.
Nuestras Páginas Amarillas en Español
Les invitamos visitar también: