Spanish cuisine in Latin America
The best grilled meats can be found in spanish. music, cable tv, spacious and comfortable rooms. Celebrate your birthday or event with the best price in the area. .
The best grilled meats can be found in Spanish.
Music, cable TV, spacious and comfortable rooms. Celebrate your birthday or event with the best price in the area.
Spanish food paella, seafood casserole, grilled meats, tapas, sandwiches and more.
Restaurants in América Latina
Typical, dishes of marinated raw fish and exquisite sweated plate preparation to the Monsefuano style....
Typical Mediterranean Cuisine and menus, coffee and cake artisans, dinners, drinks and music.
A classic that after its recent renovation, combines modernity and tradition in its decoration, in his letter and in his music.
Grills in América Latina
Restaurant with specialty in red meats, chicharrones of pig and seafood restaurant, service of bar, natural river, maintenance own and abierto to share with the...
É uma Paellas Bauru company dedicated bunch not given cookery espanhola feita on encomenda, paellas fazemos ou na sua propria local reunião house, give com appointed time.
We specialize in Spanish food, we have a range of exquisite paella, and a special Bouffet lomo saltado.
We serve all kinds of events and family gatherings pequelas our service delivery with which we even beach and countryside locations.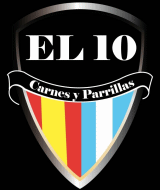 Our company, this dedicated to the heading of restaurants, right now has 2, one located in Miraflores and in center Historical second of Lima, just this year we have created the company of catering. Our objective is the satisfaction of the client.
International cuisine in América Latina
Hotel *** in opening to 5 minutes of the greater place of Ayacucho with simple rooms double triples and a presidential suite all with TV...
All-you-can-eat buffet in América Latina
Animation of infantile celebrations, promotions, graduations, birthday. Delicious cakes with variety of models to the taste of the client, sweet bocaditos, salty bocaditos, delicious bocaditos...
Madrid restaurant specializing in Spanish, unique food in Holguín.
Typical Spanish Menu:
Tapas dishes.
Drinks: sangria, tinto de verano, mahou beer, wine
Yes you ask a lid, we invite you to a glass of wine or 1 beer.
Menu for groups.
On Sundays kids eat free
Still want more? Saturday and Sunday are welcome to feed your companion.
Come, get to know and participate in raffles we do
More...
Restaurant with more than 20 years old, with the best views of Punta Sal where both Spanish and Peruvian chefs you meet your expectations
Move closer and check it yourself.
Nuestras Páginas Amarillas en Español
Les invitamos visitar también: